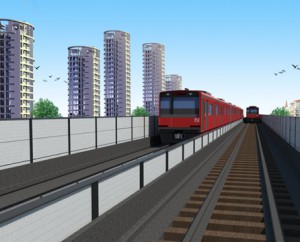 Rail & Road Noise Barrier
Noise outdoors – when not treated – can cause health problems like hearing impairment, annoyance, and sleep disturbance. Beyond these effects, noise reverberation can create stress, increase transportation-related accidents, as well as stimulating aggression and other anti-social behaviors.
OLSON Acoustics manufactures Rail & Road Noise Barrier that is an outdoor system designed to protect inhabitants from noise pollution.